Myself & Lifestyle 3 by Hoya
SOME PROGRESSIVE LENSES ARE MORE PROGRESSIVE
Regardless of what you do, your style or your daily activities, you are special. This is also the case for your optical needs. You have a prescription, optical history, frame preference, all unique to you. Therefore, personalization matters when choosing your pair of progressive lenses.
Hoyalux iD MySelf is the most premium personalised progressive lens from Hoya, combining pioneering technologies with people-based innovation. A 100% individualised solution to ensure excellent optical performance for a digital and dynamic life, MySelf helps you be the very best version of yourself.

Hoyalux iD MySelf takes into account this difference and balances the additional power difference between the two by utilising the unique Binocular Harmonization Technology (BHT). With the addition of the innovative 3D Binocular Vision, Hoyalux iD Myself is able to control the unwanted prismatic effect on the periphery of the lens, reducing swimming and swaying effect along all dimensions.
+ Exceptional clarity of vision
+ Enhanced focus switch with significantly reduced eye and head movements
+ Stable vision with less distortion and swaying effect for easy adaptation between different visual tasks, including use of digital devices

AdaptEase Technology improves the near and intermediate visual width and gaze transition without influencing the far vision. Thanks to the optimised visual fields, Hoyalux iD MySelf offers a pleasant experience while using digital devices and during any outdoor activities.
+ Significantly improved near and intermediate visuals fields with no compromise on the far vision
+ Optimized intermediate field for the pleasant use of digital devices
+ Easy and fast adaption curve
+ Relaxed eyes even during near tasks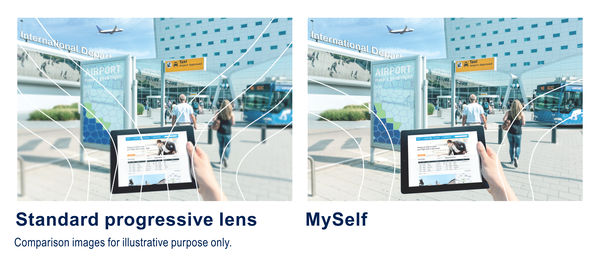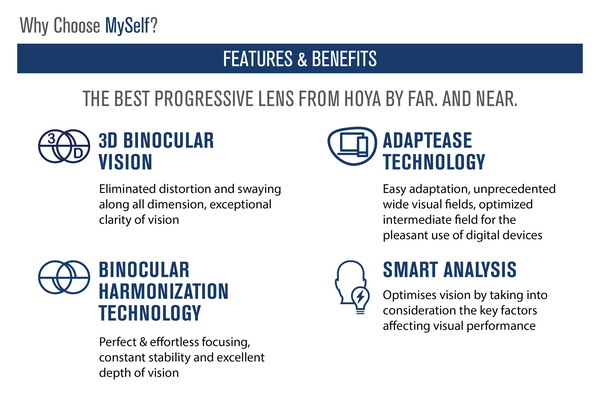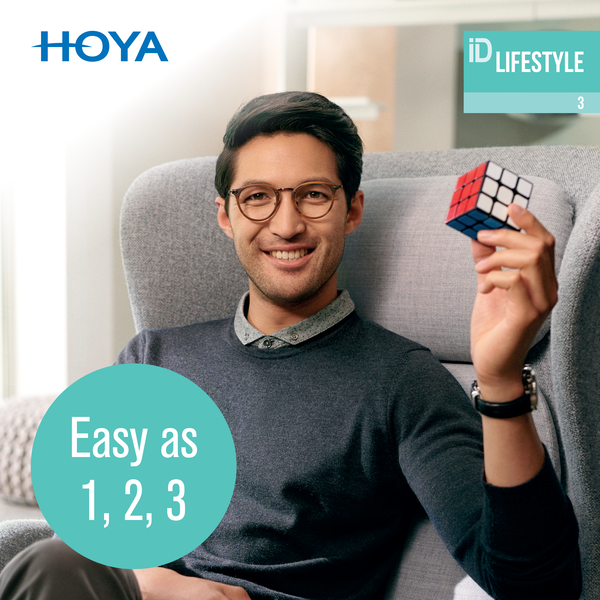 THREE LENSES FOR MORE LIFESTYLE
LifeStyle 3 is inspired by people and optimized by technology. In finding the balance that works best for everyone, Hoya came to the conclusion that one design does not fit all. This insight led to the development of three design variations, each made for a different lifestyle. Each design is easy to explain, easy to understand, easy to adapt to.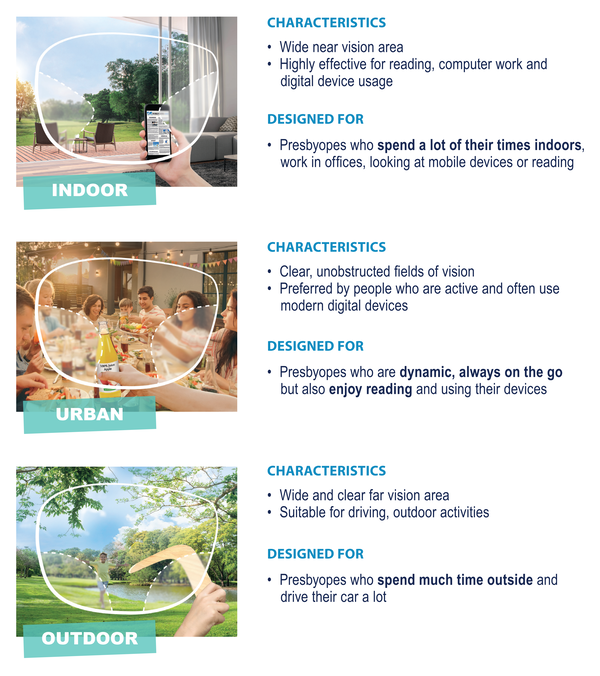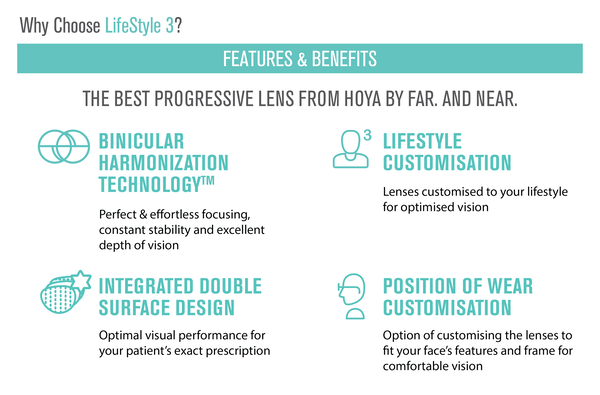 Book your appointment thru W OPTICS App to find out more about Hoya's – Myself & Lifestyle 3 Lenses!
REFERENCES
¹ Data on file Hoya Vision Care. European progressive lens orders 2007-2013.
² Independent research study among Eye Care Professionals and Consumers. Data on file Hoya Vision Care 2019.