Sync III Lenses Are Made For Screen by Hoya
The way we see the world has changed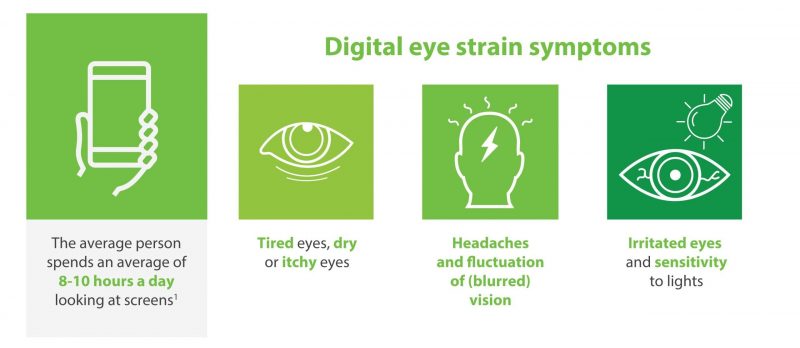 Introducing Hoya accommodative support lenses, Sync III, specifically designed to help relax your eyes in a digital world.
According to the study, the severity of eye strain symptoms reduced in 84% of the cases after wearing Hoya accommodative support lenses with 94.7% of wearers said to be satisfied with Hoya accommodative support lenses.³
Hoya Sync III executive single vision lenses have the distance power for everyday use and a 'boost zone' at the bottom of the lens, optimised for the way patients use their eyes today. The boost zone slightly increases lens power to support and relax the eye muscles so the eyes can focus more easily, relieving eye strain and enhancing visual comfort during up-close activities in a digital world.
Sync III lenses come in 3 boost zone options to address the varying degrees of digital eye strain symptoms: minimal, moderate, and severe.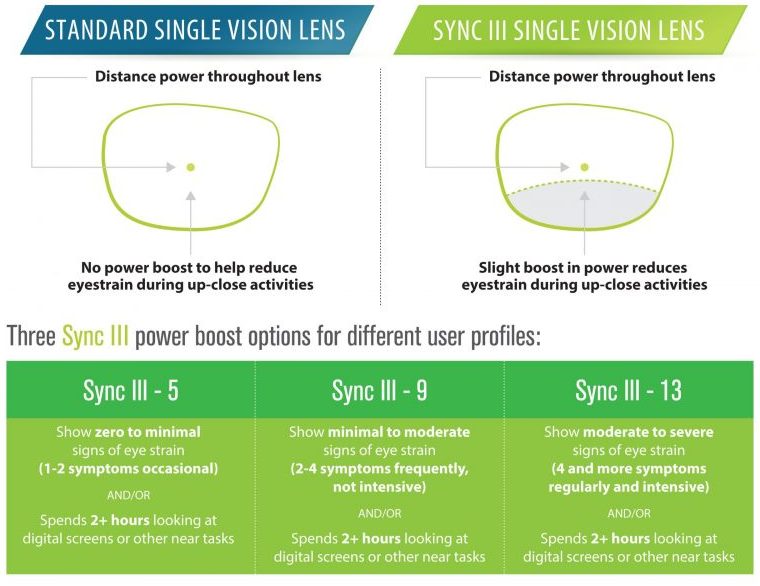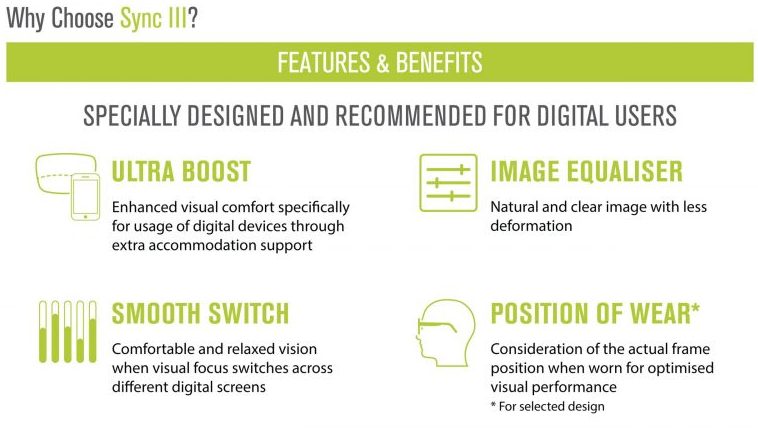 Answer a simple questionnaire (hyperlink: https://sync.hoyaiselect.com/questionnaire ) to find out your digital profile and eye stress level!
Sync III lenses are suitable for:
Single vision wearers
Age 13-45
Wearers who spend two or more hours a day looking at digital screens or any near task
Wearers who experience digital eye strain symptoms
REFERENCES
1. Hoya data in file. Qualitative Research "Digital device usage". The Netherlands and the USA, 2017.
2. Ang C., Dinevski D., Vlasak N., Kok A. Taking the strain. Optician. 05/2017, vol. 253, no. 6600, p. 25-28.
3. Gosling T. Helping relieve new visual demands. Optician. 06/2017, vol.253. no.6605, p.23-24.