Zeiss Lenses with AntiVirus Coating
Due to the global pandemic, keeping ourselves and our loved ones safe has become a priority.
Personal health, protection and hygiene became a necessity as we fear exposure to an invisible risk that could harm us and the people we care for.
We wear masks, sanitise our hands, and practise safe distancing – but are 'high-touch items' such as our spectacles protected from viruses and bacteria as well?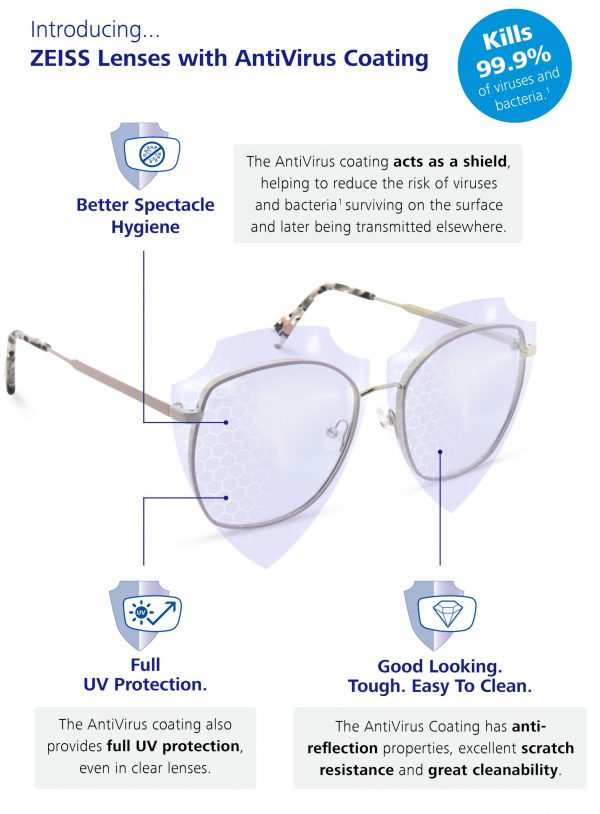 ZEISS DuraVision AntiVirus Platinum UV coating can potentially kill 99.9% of viruses and bacteria1 on the surface of your lenses.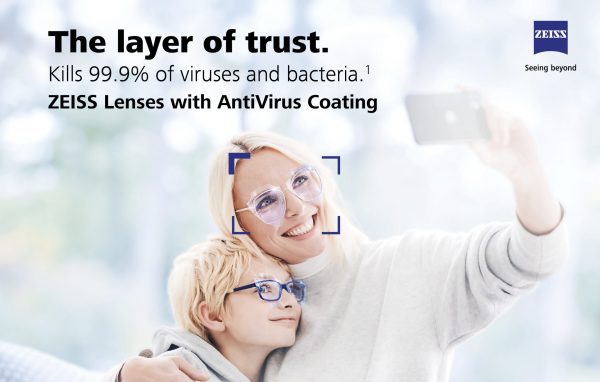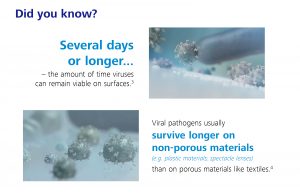 Get yourself and your loved ones protected today.
Sources:
Tested by ISO 21702:2019(E) for enveloped viruses;
Tested by ISO 22196:2011(E) for Gram-negative and Gram- positive bacteria.
Anti-viral efficacy proven by SMP Prüfen Validieren Forschen GmbH; Guang Zhou Institute of Microbiology;
GAPLAB Environmental Microbiology. Anti-bacterial efficacy proven by Guang Dong Detection Center of Microbiology; Sino-French Hoffman Institute.
Boone & Gerba (2007). Significance of fomites in the spread of respiratory and enteric viral disease. Applied and Environmental Microbiology, 73(6): 1687-1696.
Thompson & Bennett (2017). Persistence of influenza on surfaces. J Hosp Infect, 95:194–9.