SmartLife Progressive Lenses by ZEISS
Chances are you've probably noticed some difficulties when looking at your phone, or when looking at things up close.
You might have started to increase the font size on your mobile screens, or move it further away to see clearly.
You've probably started wearing reading glasses, and may need more vision support.
ZEISS SmartLife lenses are powered by ZEISS SmartView Technology, which is based on applied research of today's lifestyle, visual behaviour, and individual, age-related needs. This allows ZEISS SmartLife lenses to be designed for: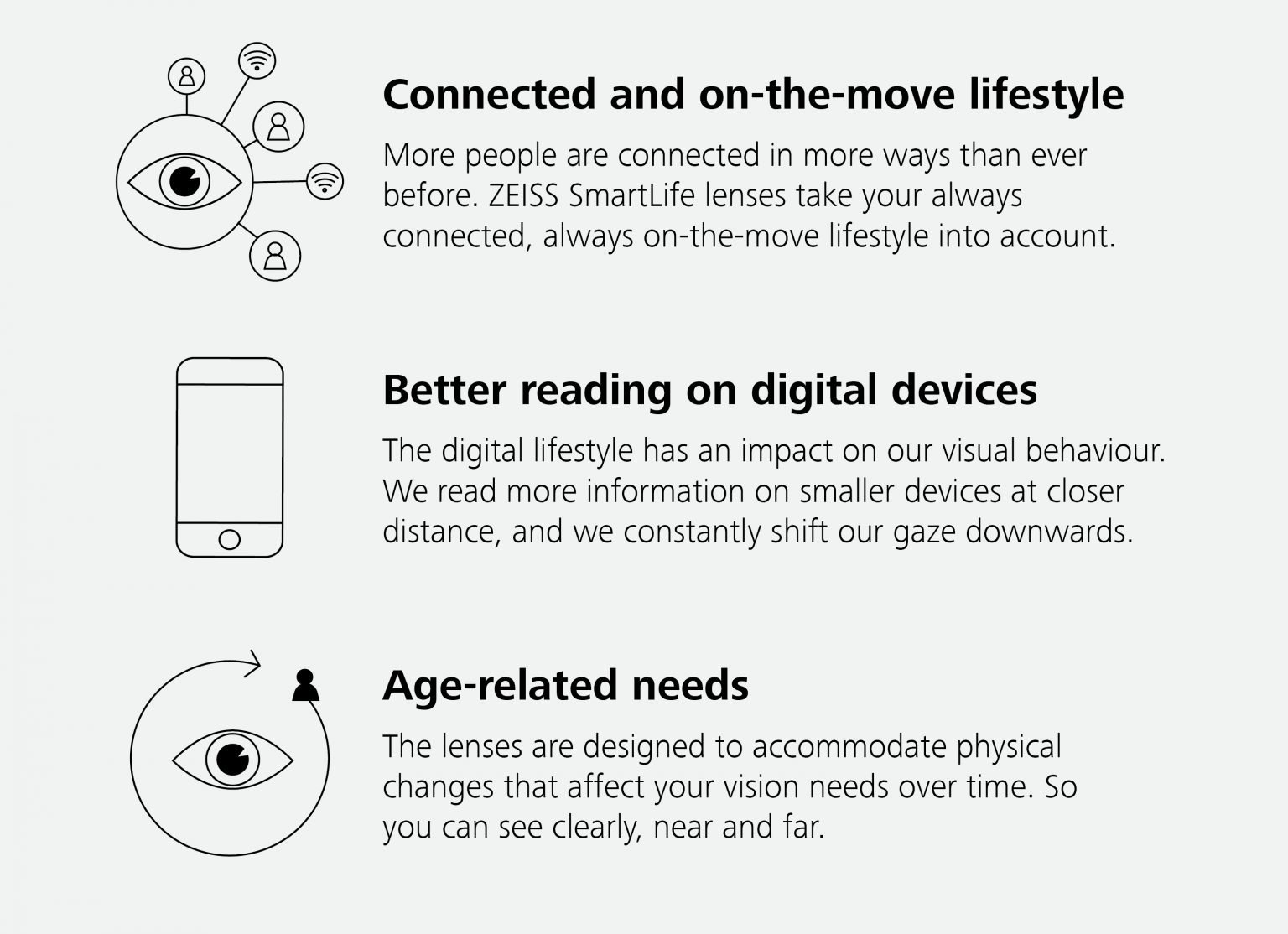 If you are looking for more comfortable vision no matter near or far, ZEISS SmartLife Progressive Lenses could address your vision needs!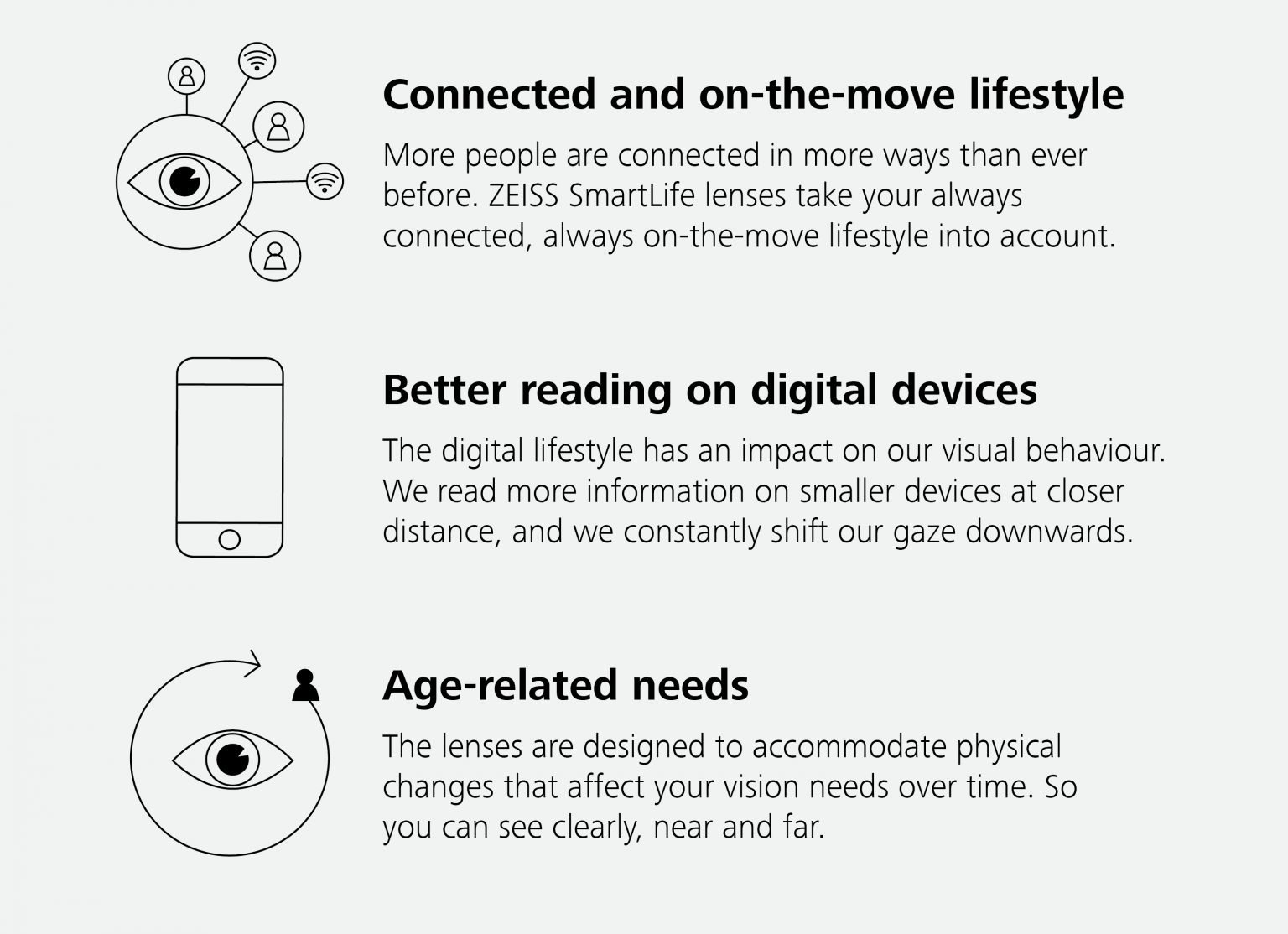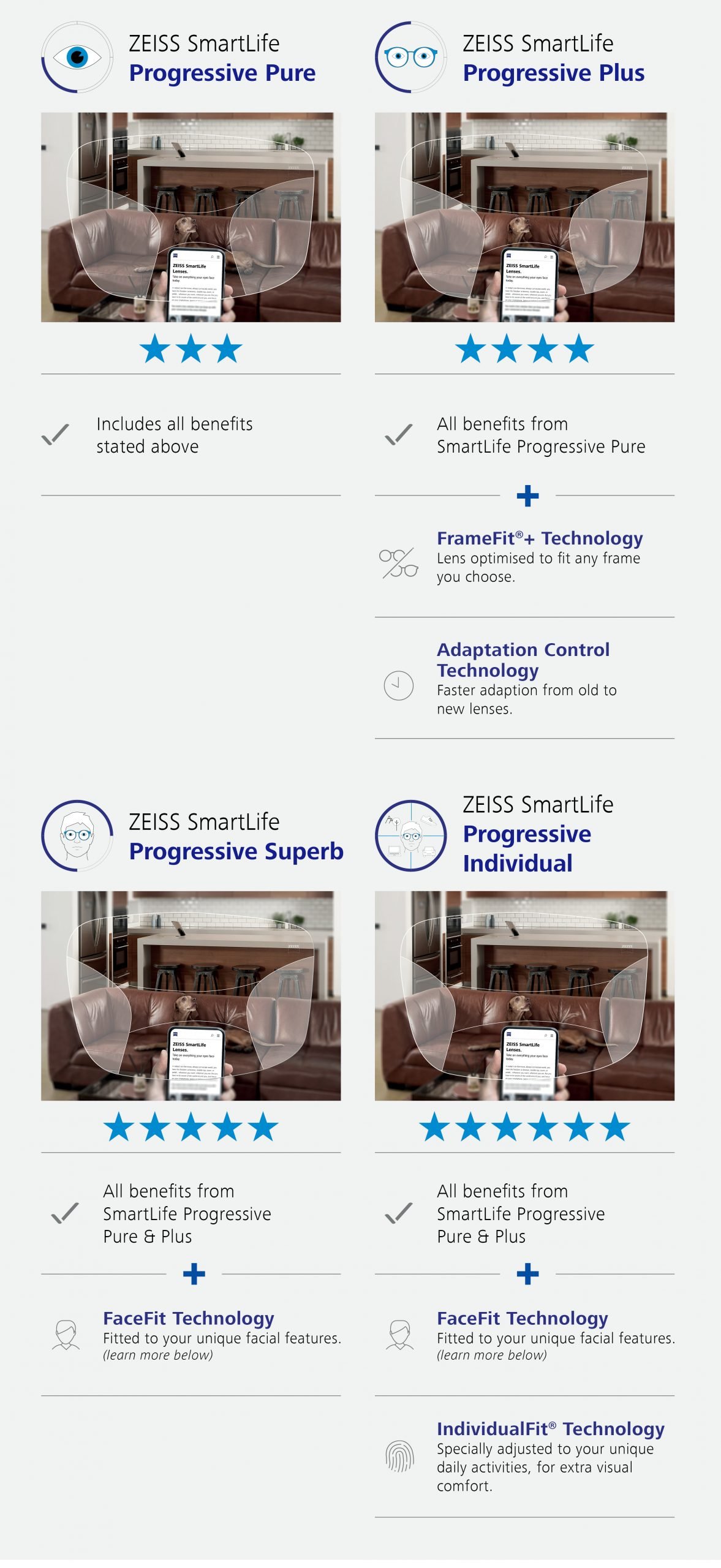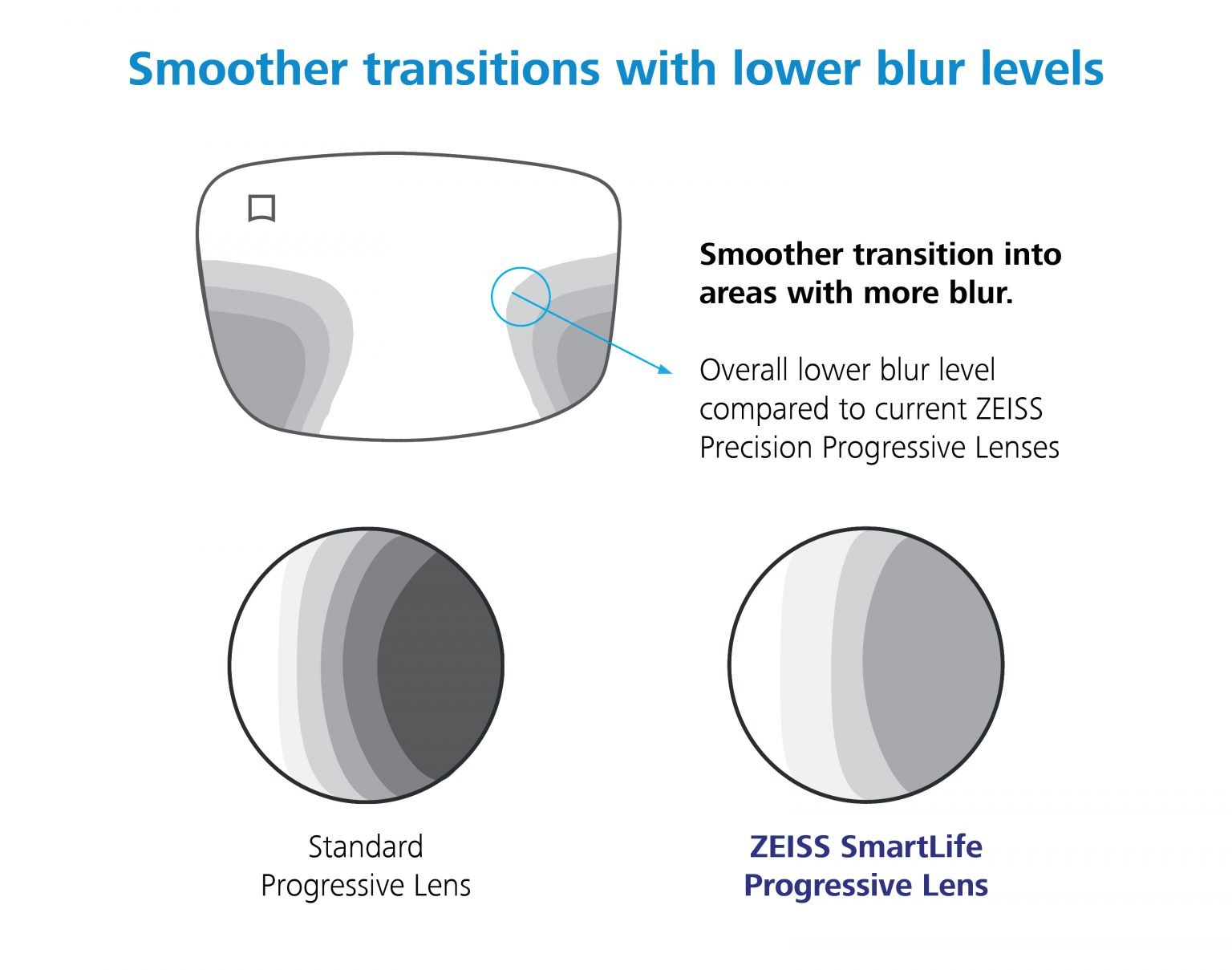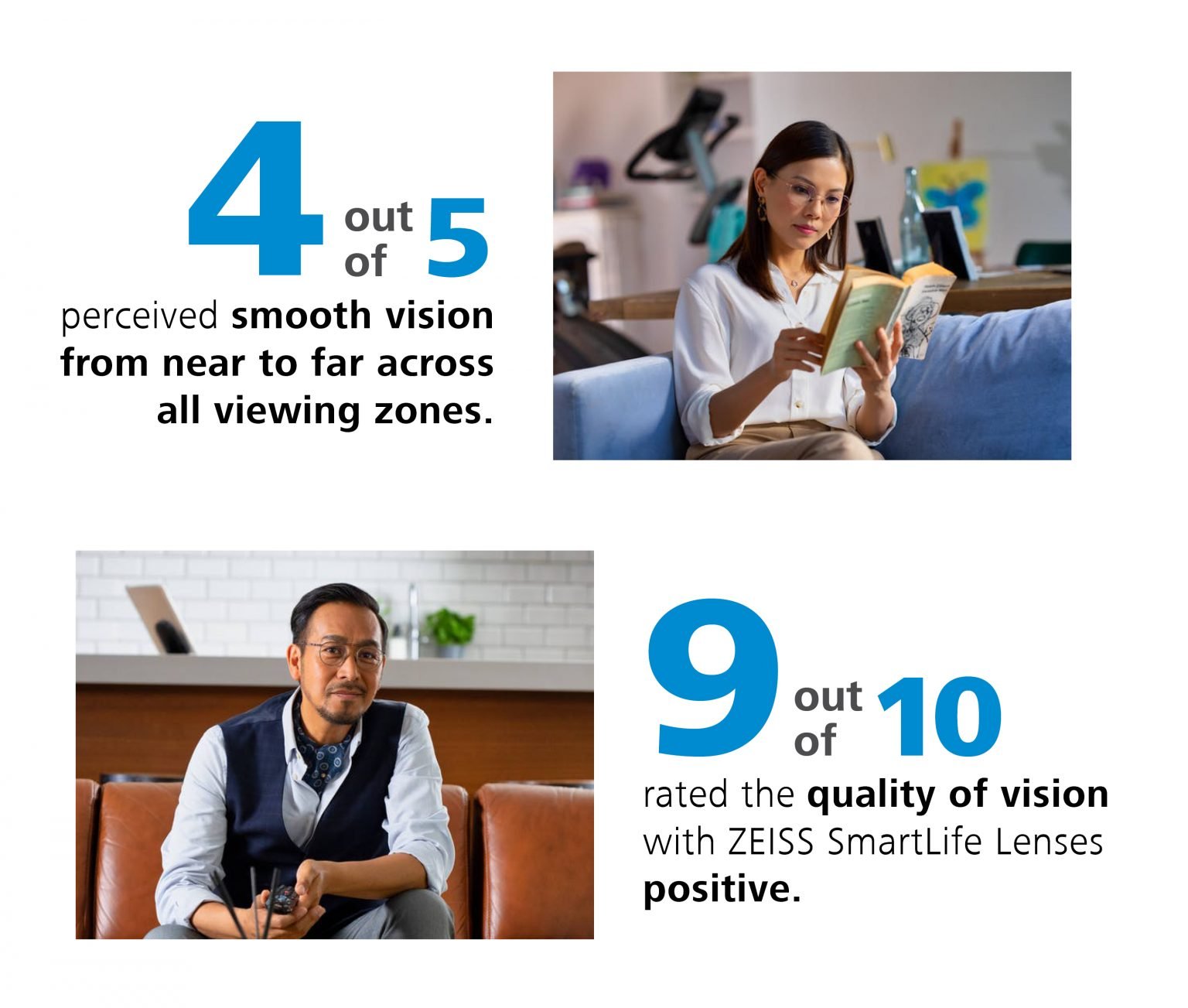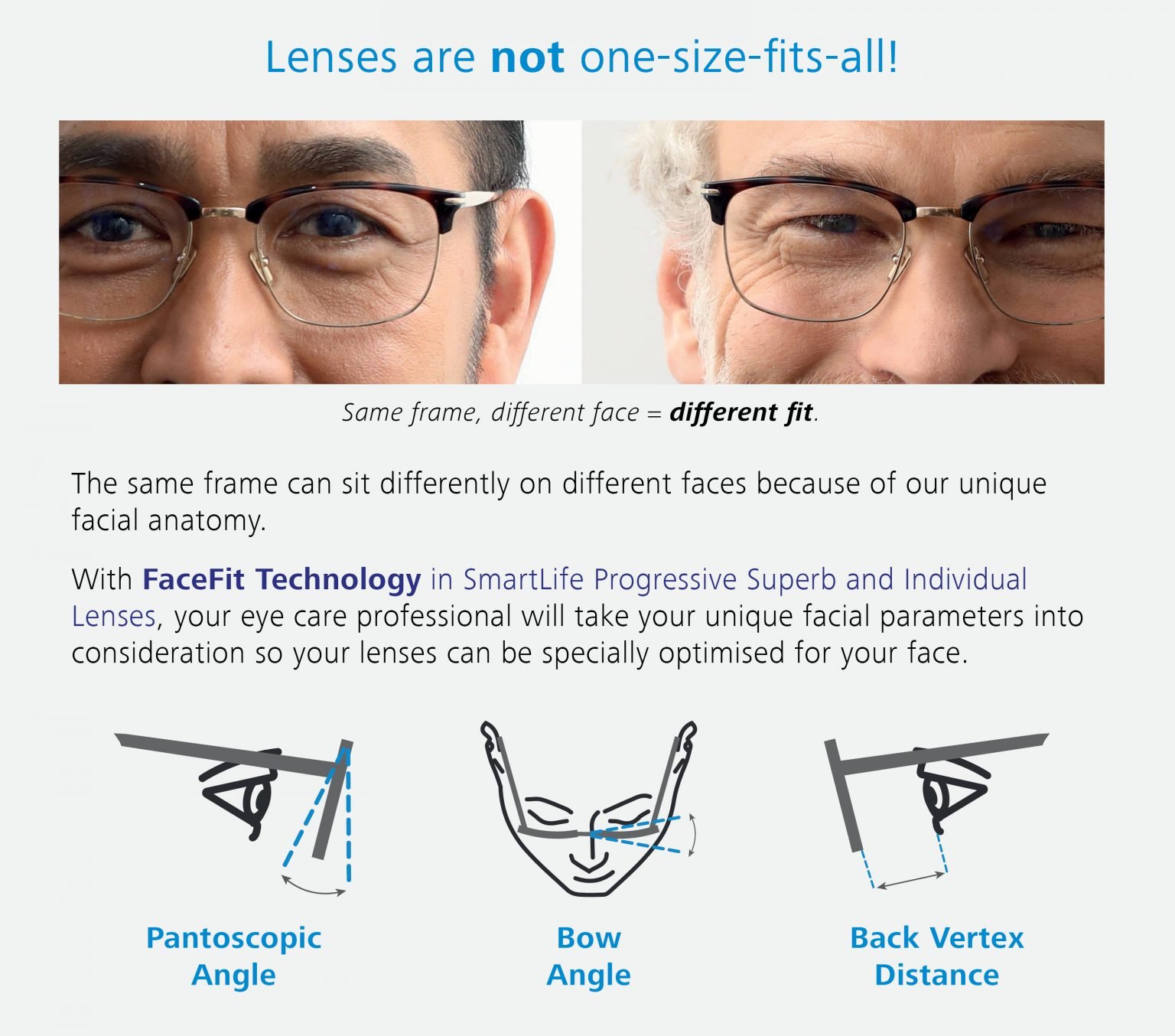 Sources:
External consumer acceptance test. Aston University, UK, 2019.